SeePhony®
Visualizing English pronunciation with sweepingly fast response.
Trouble in getting your English understood?
Visualize your pronunciation mistakes will be the first step to help you to communicate better.
Koto developed an assessment engine "SeePhony®" to speedily analyse phonetically your English pronunciation.
Immediate feedback to your articulated vocabulary in phoneme form within only 0.2 second.

The assessment engine for pronunciation is a joint development with Sensory, Inc. in US, a pioneer in acoustic recognition technology.
Using an acoustic model with data sampling from millions of native speakers' pronunciations, this technology is further fine-tuned for Japanese speakers in accent tendency to visualize instantly their English pronunciation.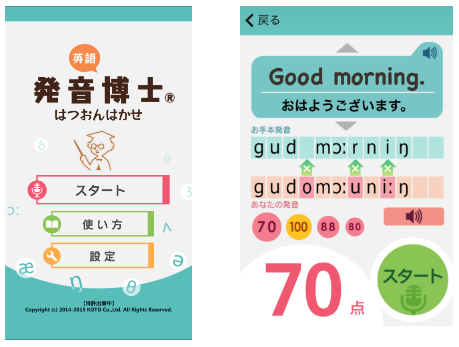 Application example of SeePhony®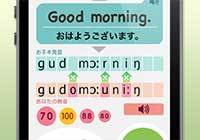 Fast delightful response. Learn through games.
An application visualizing pronunciation mistakes
Hatsuon-Hakase (Free)
Applicable OS: iOS
Japan only